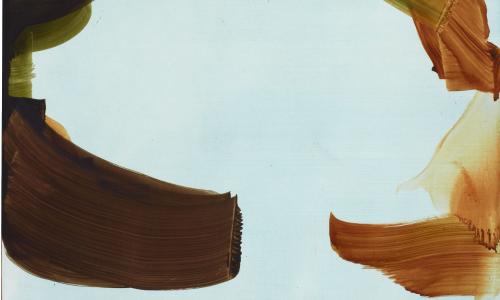 Markus Saile
Magnetic Fields
Vernissage:
Duration: 18/05/2020 - 02/07/2020
After a two-month break due to COVID-19, we are particularly pleased to show Markus Saile's exhibition "Magnetic Fields" in the STRABAG Artlounge and to welcome you again.
Visiting the exhibition is possible with prior notice at kunstforum@strabag.com during office hours (Mon-Thu: 9 am to 5 pm, Fri: 9 am to 12 am) while observing the safety measures (mouth protection, minimum distance).
Please note that the exhibition cannot be visited on public holidays, window days and weekends.
Duration of the exhibition: 18 May – 2 July 2020
Markus Saile on video
www.markussaile.de
This website uses cookies for analysis. By using our website, we assume that you agree to this use. Further information
A once declared consent to the storage of cookies can be revoked by you at any time by deleting the cookies. The revocation of consent does not affect the legality of the processing carried out on the basis of the consent until the revocation.