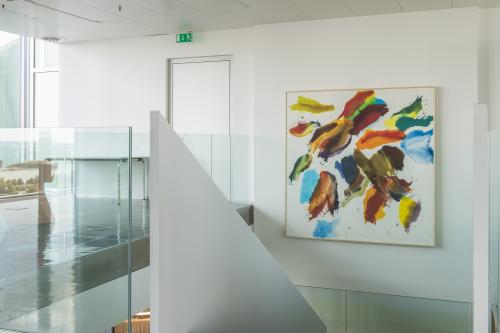 Wolfgang Hollegha

Vernissage: 04/09/2019
Duration: 05/09/2019 - 04/10/2019
STRABAG Kunstforum is pleased to invite you and your friends to the opening of the exhibition Wolfgang Hollegha.
Wednesday, 04.09.2019, 6-9 p.m.
Artlounge im STRABAG Haus
Donau-City-Straße 9, 1220 Wien
Opening 6 p.m.
Dr. Hans-Peter Haselsteiner
About the artist:
Prof. Dr. Klaus Albrecht Schröder, Director Albertina, Vienna
This website uses cookies for analysis. By using our website, we assume that you agree to this use. Further information
A once declared consent to the storage of cookies can be revoked by you at any time by deleting the cookies. The revocation of consent does not affect the legality of the processing carried out on the basis of the consent until the revocation.