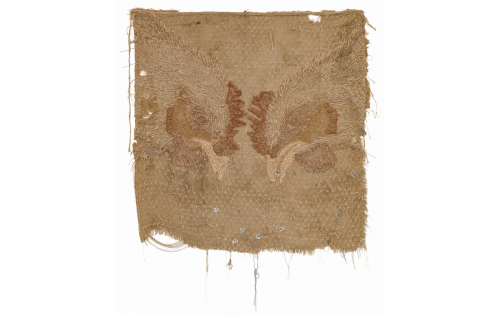 Birke Gorm, some girls' mothers are bigger than other girls' mothers (03), 2020, Jute, Dosenlaschen, Aluminium, 106 x 102 cm, Foto: kunst-dokumentation.com; Courtesy Croy Nielsen
BIRKE GORM
Current
LABOUR CHEST
STRABAG Kunstforum is pleased to present the solo exhibition of Birke Gorm, the winner of a recognition prize of STRABAG Artaward International 2020.
WATCH THE ONLINE-OPENING via STRABAG Kunstforum's YouTube Channel:
Anette Freudenberger, Director of Galerie der Stadt Schwaz and jury member of the STRABAG Artaward International 2020, talks to artist Birke Gorm about her exhibition.


Duration of the exhibition: 19.02.–19.03.2021
Visiting the exhibition is possible with prior notice at kunstforum@strabag.com (at the latest one day before) and in compliance with the safety measures for COVID-19 prevention (FFP2-mask, physical distancing).