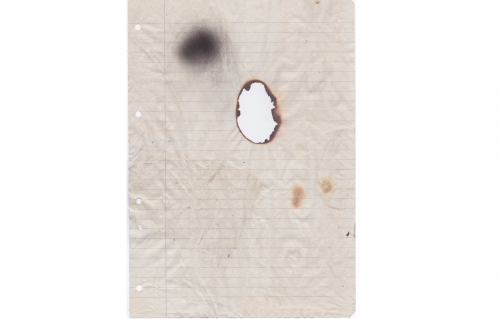 Sophie Gogl, Skizze, 2020, Brandloch in Recyclingpapier liniert, Acrylfarbe, 29,7 x 21 cm
Sophie Gogl
Current
Asche
STRABAG Kunstforum is pleased to announce the solo exhibition of Sophie Gogl, the winner of a recognition prize of STRABAG Artaward International 2020.
ONLINE-OPENING:
25.03.2021, 6 p.m.
via STRABAG Kunstforum's YouTube Channel
Duration of the exhibition: 26.03.–16.04.2021
Unfortunately, it is currently not possible to visit the exhibition due to the COVID-19 prevention measures.
Information on visiting the exhibition will be updated here on an ongoing basis.